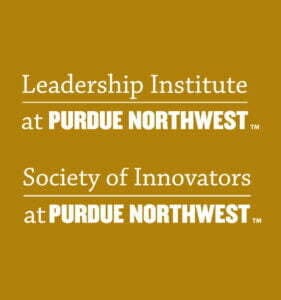 The Leadership Institute and Society of Innovators at Purdue University Northwest have chosen 21 women for the 2023 Women on the Rise list.
The community leaders chosen were noticed for achieving success in 2022 by encouraging business and economic growth in the Region. They also are leading the way into the new year.
"Bright, innovative women leaders who live in Northwest Indiana are contributing amazing energy and talent to our communities," said Sheila Matias, executive director of the Society of Innovators and Leadership Institute. "Celebrating their contributions honors them and shows exemplary models of innovative leadership to other young women who can be inspired by their experiences."
The 2023 Women on the Rise honorees are:
Kelly Anoe of Schererville — president and CEO, Legacy Foundation
Cassie Carlson of Michigan City — marketing manager, Tonn and Blank Construction
Jessica Corral of Valparaiso — Executive Director, Valparaiso Creative Council
Kayla Davis of Hobart — Co-founder, Patchables
Angela Deuitch of Michigan City — President, I&D Squared Consulting (Diversity Squared)
Dominique D. Edwards, M.A. of Michigan City — Engagement Specialist, City of South Bend
Isis Fleming of Hobart — Co-founder, Patchables
Nicole Fleming of Merrillville — Owner and CEO, Grandma Irma Sauces
Irelynd Alexis Fornelli of Knox — Owner, Irelynd Alexis Boutique
Liliana Gentile of Countryside, Illinois — President and Organizational Leadership Specialist, Leaderable
Heather Hahn Sullivan of Valparaiso — Executive Director, Dunes Learning Center
Tionna Harris Crawford of Matteson, Illinois — CEO, Elevation Individual and Family Therapy
Gisele Jones of Hobart — Director, Community Partnerships and Engagement, Big Shoulders Fund
Joslyn RW Kelly of Gary — Owner and Visionary, J's Breakfast Club
Charita Lucas of Valparaiso — Founder and Executive Director, Future Cycle Breakers
Alexandra Moran of Westville — CEO, Plantennas
Mary Perren of Knox — Executive Assistant, Starke County Economic Development Foundation
Catalina Rodriguez of Chicago — Assistant Vice Chancellor of Educational Opportunity Programs, Purdue University Northwest
Shanita D. Starks of Gary — Founder and CEO, Stark Truth LLC
Erin Stojic of Valparaiso — Level Up Program Director, United Way of Northwest Indiana
Chelsea Whittington of Gary — Founder and CEO, C WHITT PR
A reception this year will spotlight the women on the list and offer networking opportunities from 4 to 6 p.m. March 7 at Sand Creek Country Club, 1001 Sand Creek Drive in Chesterton. To register, click here. Tickets are $25 each.
"I'm a believer in speaking things into existence," said Carlson in her profile on the PNW website. "If we say we're doomed, we probably are. If we say we're excited about what's to come, I'm bringing my sunglasses because the future is bright!"
Sentiments like these are what make the women on this list stand out.
PNW's student enrollment is 43% female, with total enrollment at 50,884 students in fall 2022.